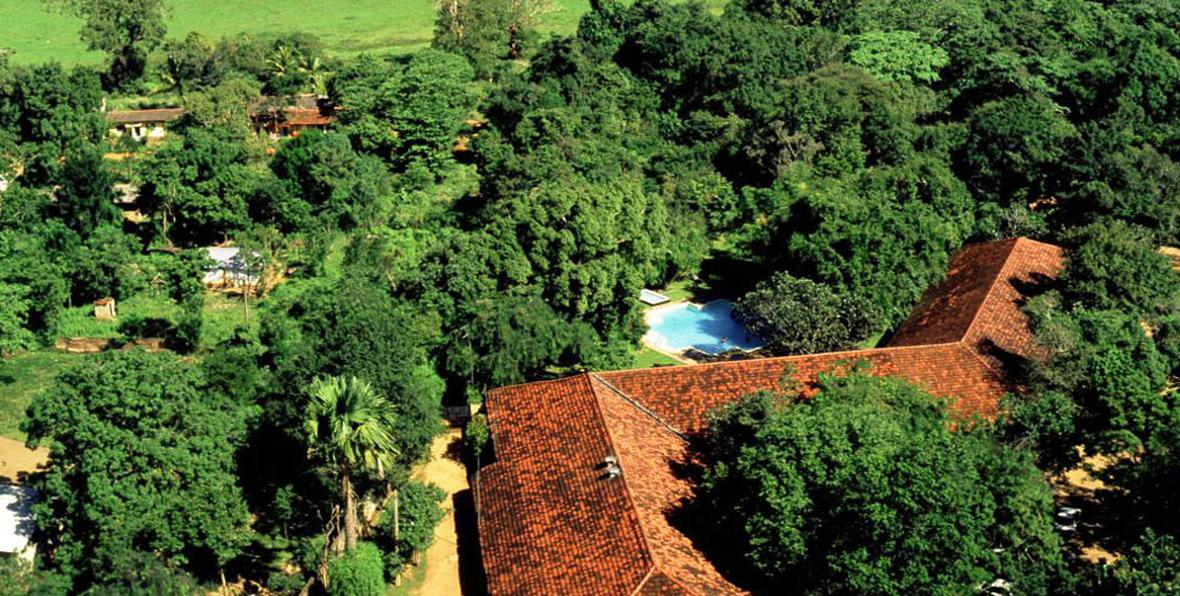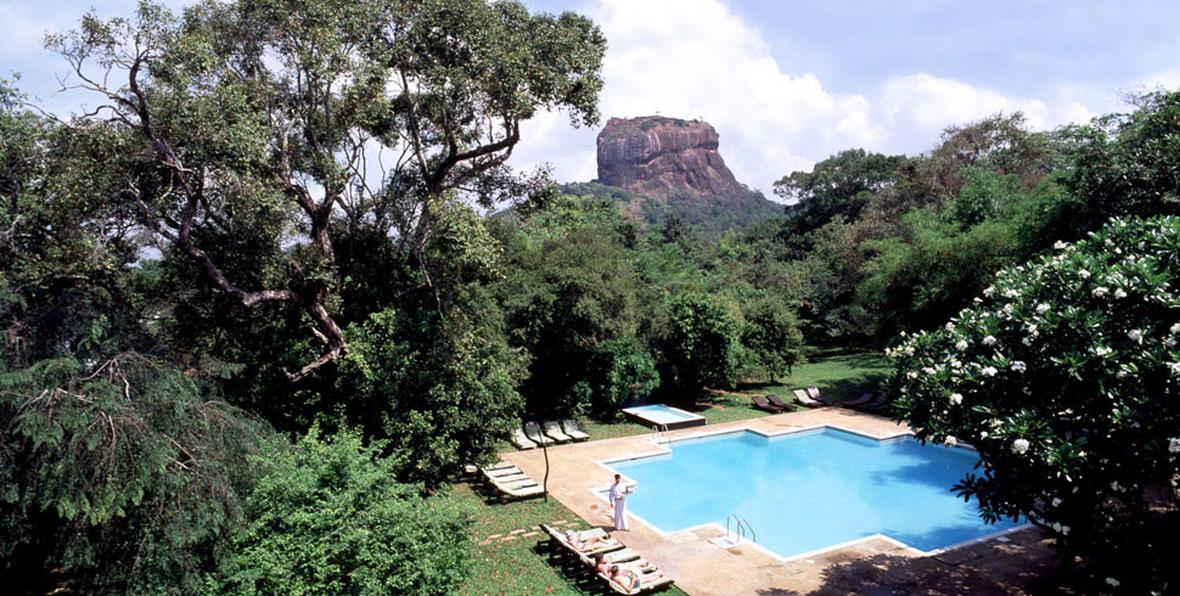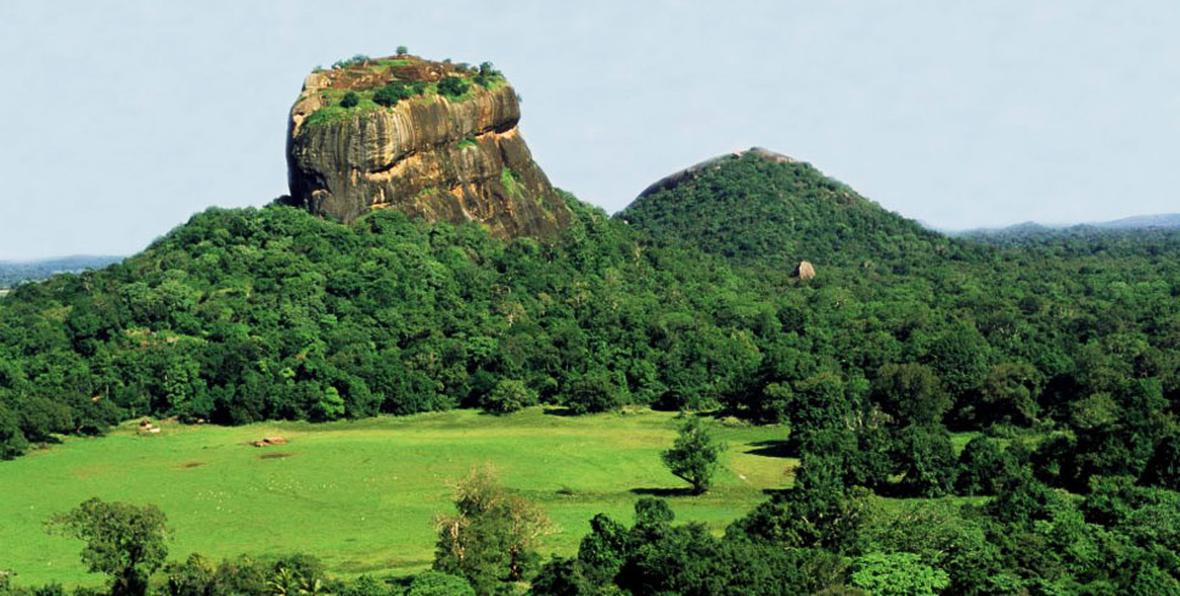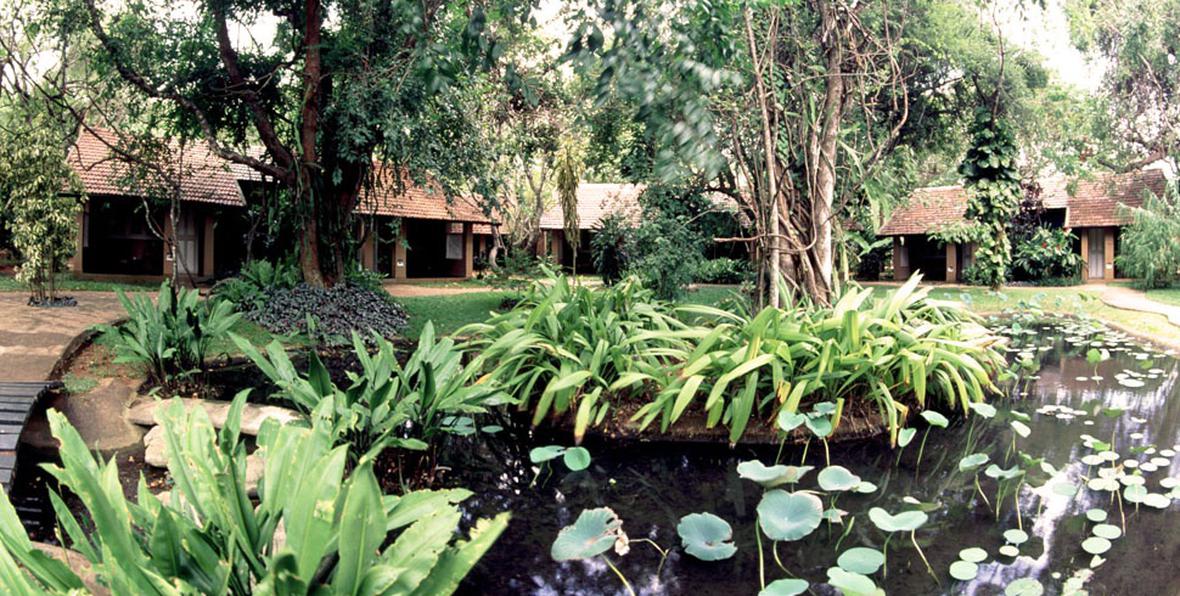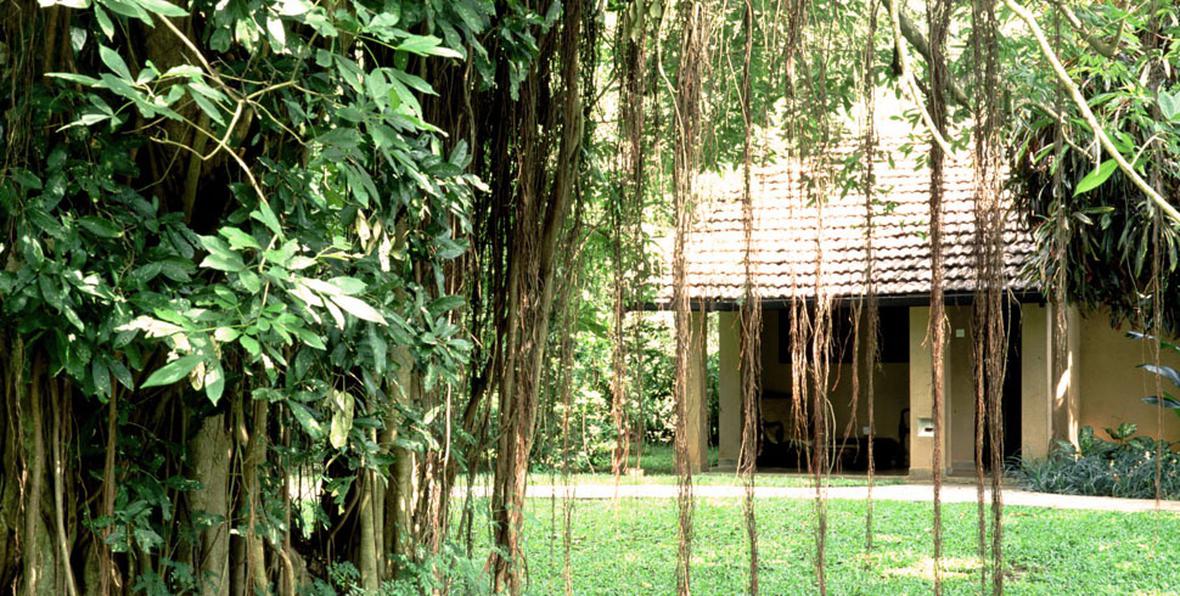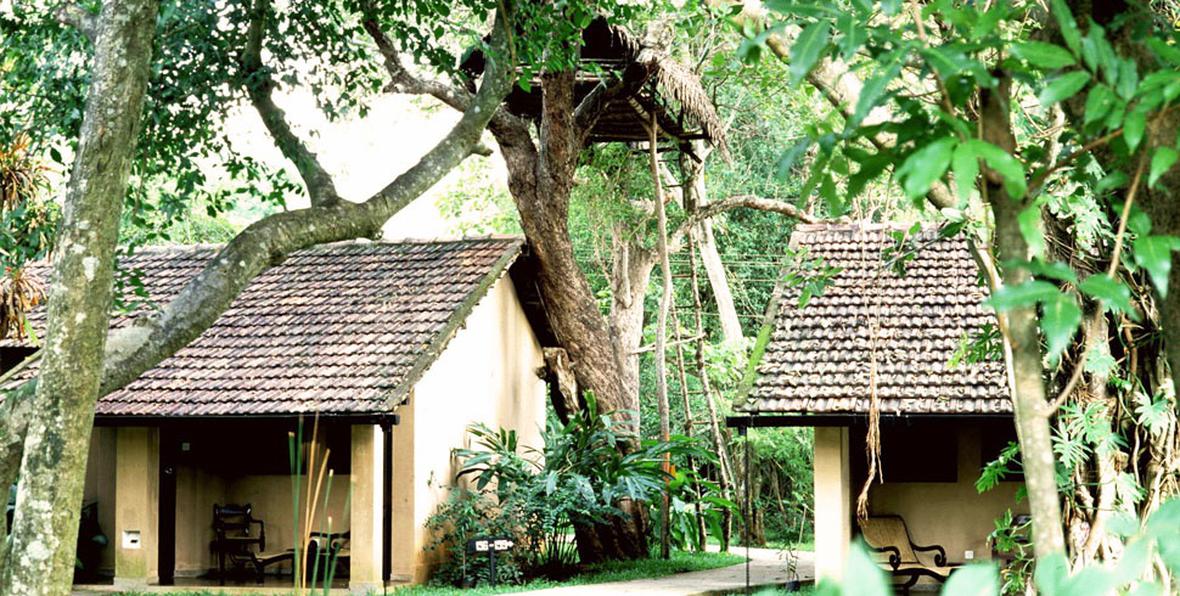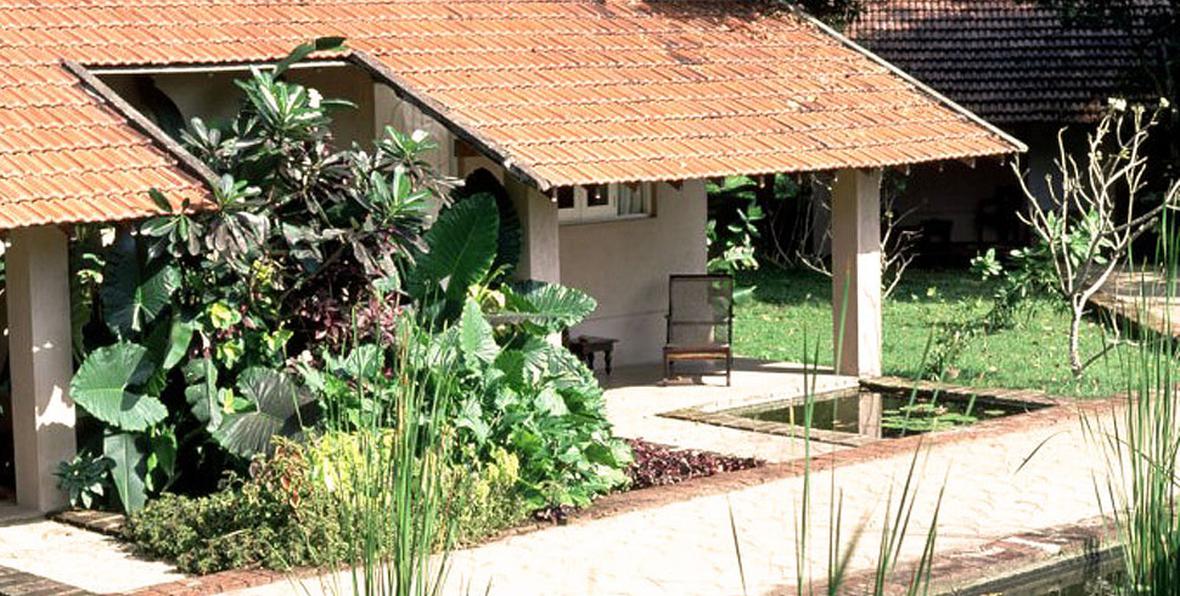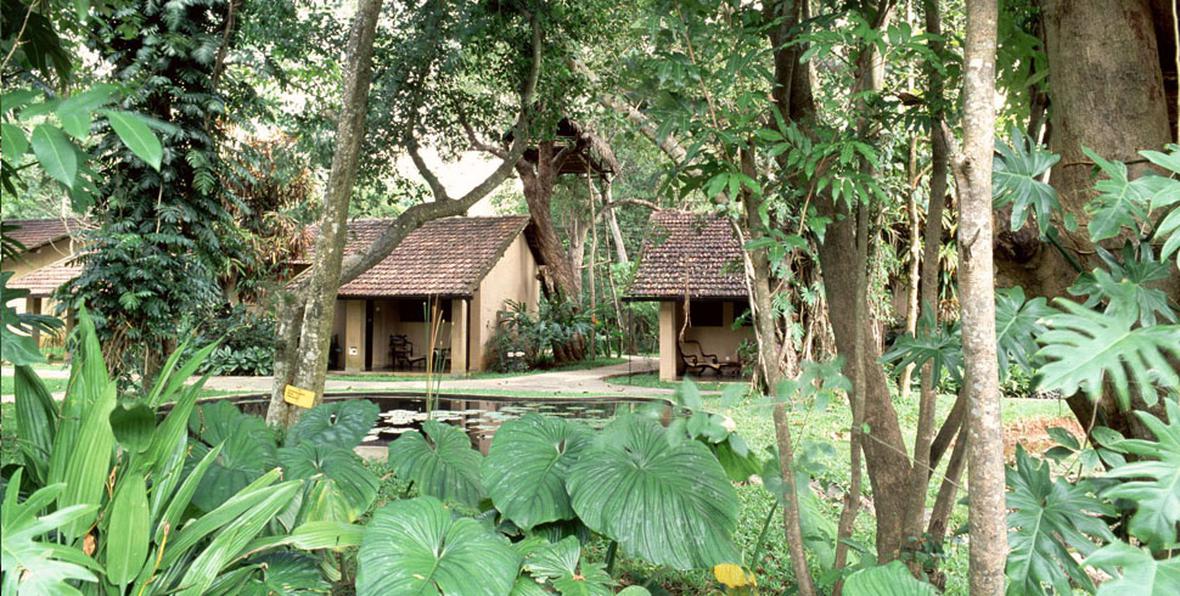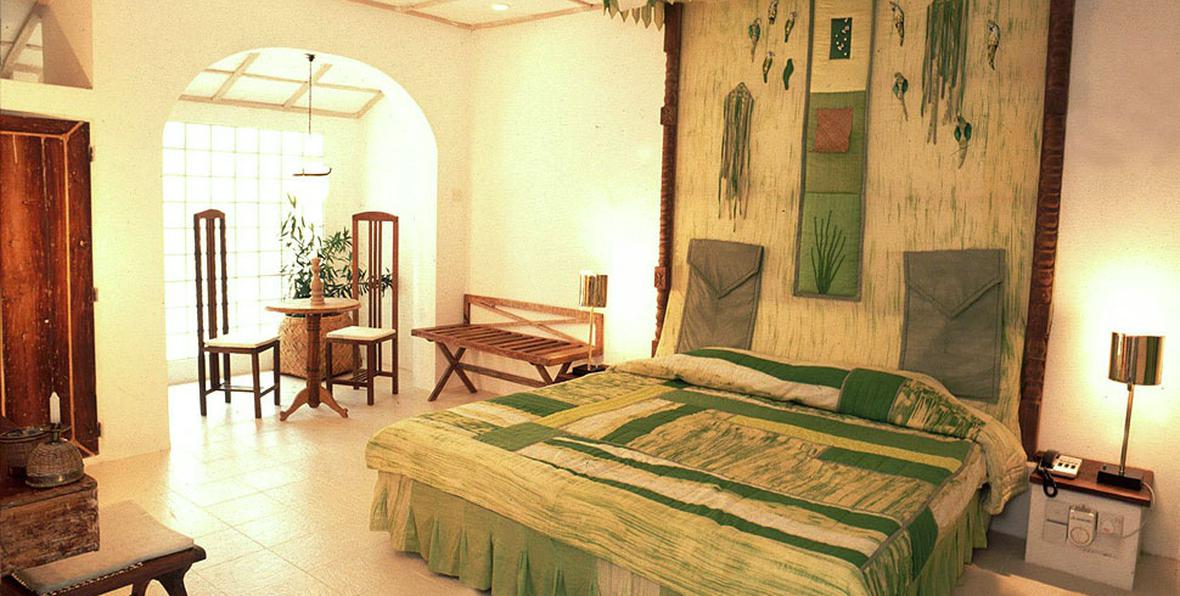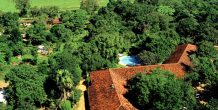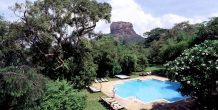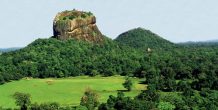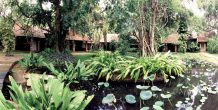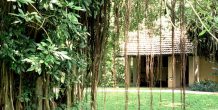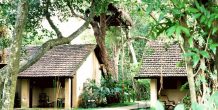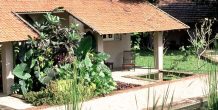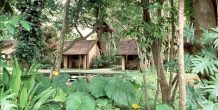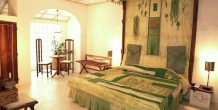 Hotel Sigiriya Village
Sri Lanka
Sigiriya Village hotel, located at the foot of the sacred rock of Sigiriya, a true architectural treasure that served as shelter and Palace for centuries to a civilization. With a strategic location surrounded by natural heritage, cultural and large natural and forest reserves, this hotel offers to its guests privileged views of the sacred rock of the lion, one of the places more emblematic of Sri Lanka.   Hotel distribution simulates the traditional structure of a village in Sri Lanka, with individual houses connected by paths surrounded by gardens that cross pond full of lotus flowers, which come together in the large central area where is located the restaurant and the swimming pool.   The cabins are arranged in six groups, with the unique theme of Sri Lanka and vibrant interiors. Groupings of cabins have names and decorated with reference to rural life. The interior of each cluster has a color and a predominant theme, which makes this experience even more special.
Sigiriya Village is a 4-star hotel, located 10 minutes from the Lion Rock and a 40-minute drive from Dambulla. The hotel has 120 rooms built in individual cabins and combines the full integration of these houses with the environment, gardens and ponds, the amplitude of its rooms and bathrooms and a select culinary offer.   In addition to the natural environment and the landscapes that surround the hotel, Sigiriya Village is characterized by its excellent service, always attentive to the needs of each client, one of the points most valued by guests. Hotel has his own vegetable garden and farm, allowing guests to enjoy natural, pesticide-free food.
---
---
Rooms of the Hotel Sigiriya Village
120 rooms divided into Standard, Superior and Deluxe.
Restaurants of the hotel Sigiriya Village
The Hotel has a restaurant, open area overlooking the garden and the Sigiriya rock. It offers a wide variety of dishes always merging both exotic dishes such as traditional European cuisine.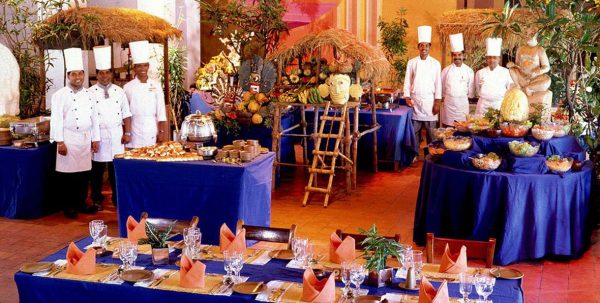 RESTAURANT
As in the rest of the hotel, the care for the environment and the integration in nature plays a very important role in this restaurant. A selection of selected ...

Services of the hotel Sigiriya Village
The hotel has reception and access to high speed Internet in all public areas, laundry service, bell boys, facilities with air conditioning or ceiling fan, luggage, Ayurvedic massage service, multilingual staff, and currency exchange.
Activities of the hotel Sigiriya Village
The Sigiriya Village hotel has swimming pool, even a special one for children, billiards, table tennis, darts.... The atmosphere is especially romantic and familiar, so that the tranquility, along with the environmen are the most important characteristics of this hotel.
The Ayurvedic Centre, headed by an experienced Ayurvedic doctor, allows guests to enjoy this healing ancient indigenous wisdom, that provided by more natural methods, necessary relaxation for body and mind. All oils based on herbs, bushes and wrappers used for treatments are prepared with herbs from the garden of the hotel.
Other hotels in Sri Lanka