Standard Twin | Palace Hotel Hakone
Size: 32 – 38 m2
The Standard Twin Rooms are spacious double rooms with views of the Ashi Lake (Ashinoko).
---
---
Other rooms available in Palace Hotel Hakone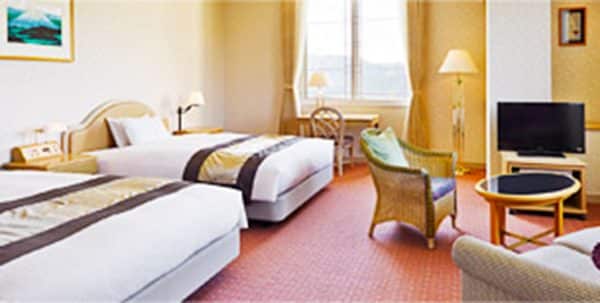 Deluxe Twin
Size: 46 – 58 m2 The Deluxe Twin rooms are spacious and very bright. They can be overlooking the Ashi Lake or the nearby Mount Fuji....