LOUNGE BAR | Scubaspa Ying / Yang Yacht
Local type: lounge Bar on the main deck. Type of cuisine: Snacks, drinks and coffee. At the Lagoon bar – Lounge you can choose among a great variety of snacks à la carte, a refreshing cold drink or a comforting freshly ground coffee while relaxing and tanning in the Sun.
---
---
Other restaurants available in Scubaspa Ying / Yang Yacht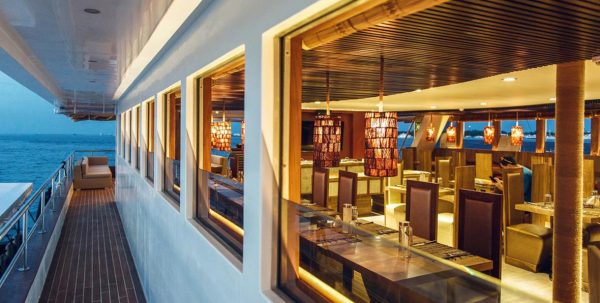 RESTAURANT
Type of restaurant: Buffet Type of cuisine: Local international i. ScubaSpa restaurant is a cosy covered which admire the sea while enjoying the food. Decorated...