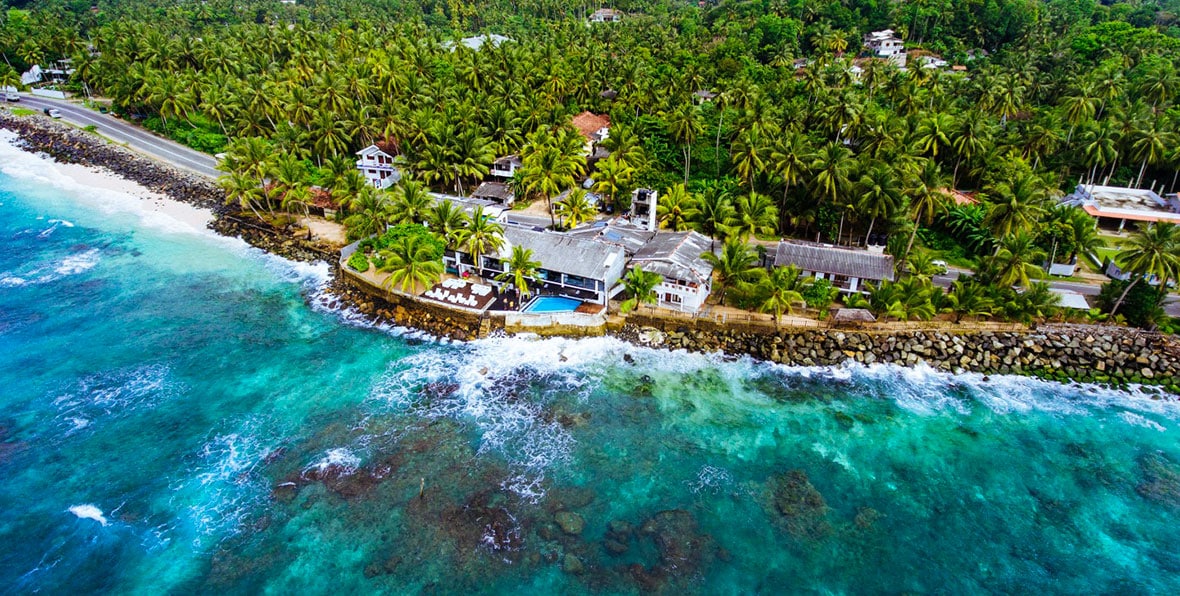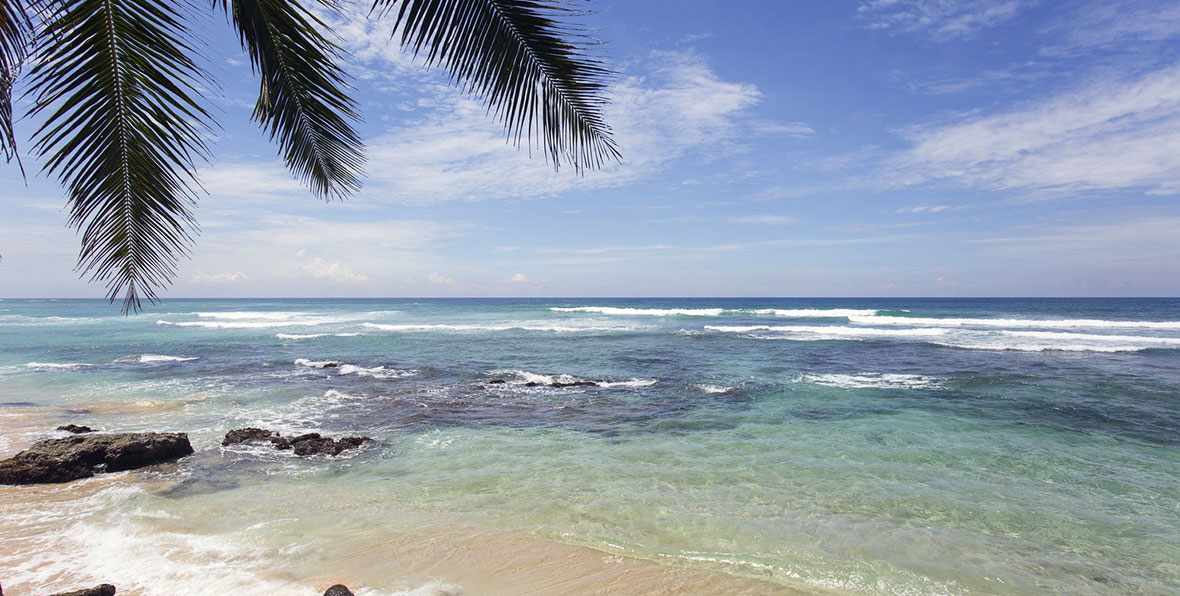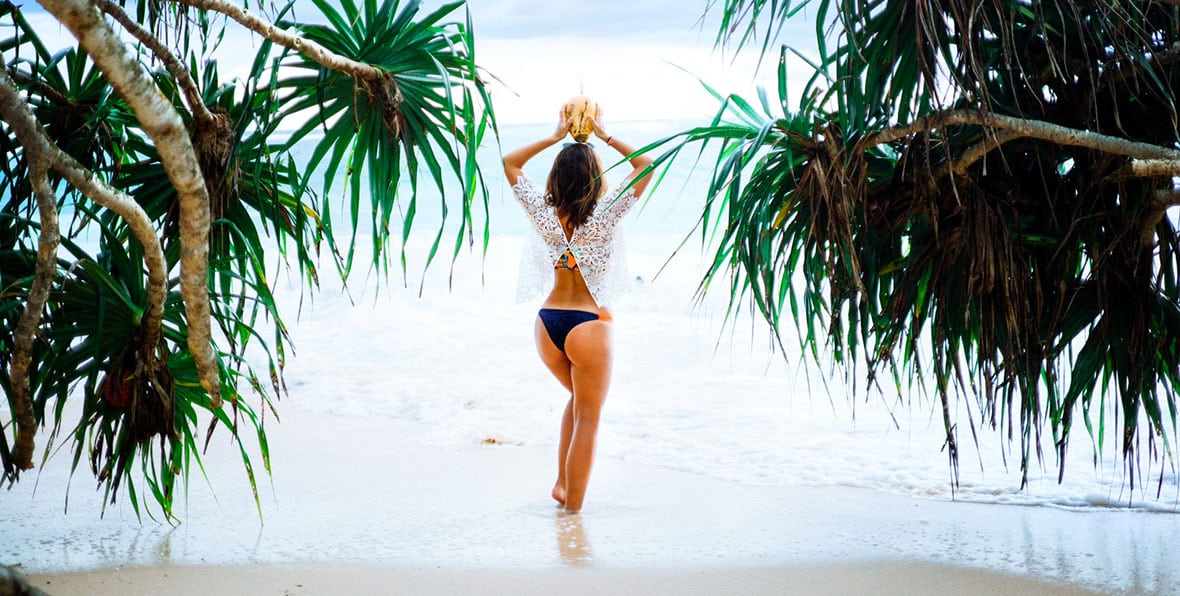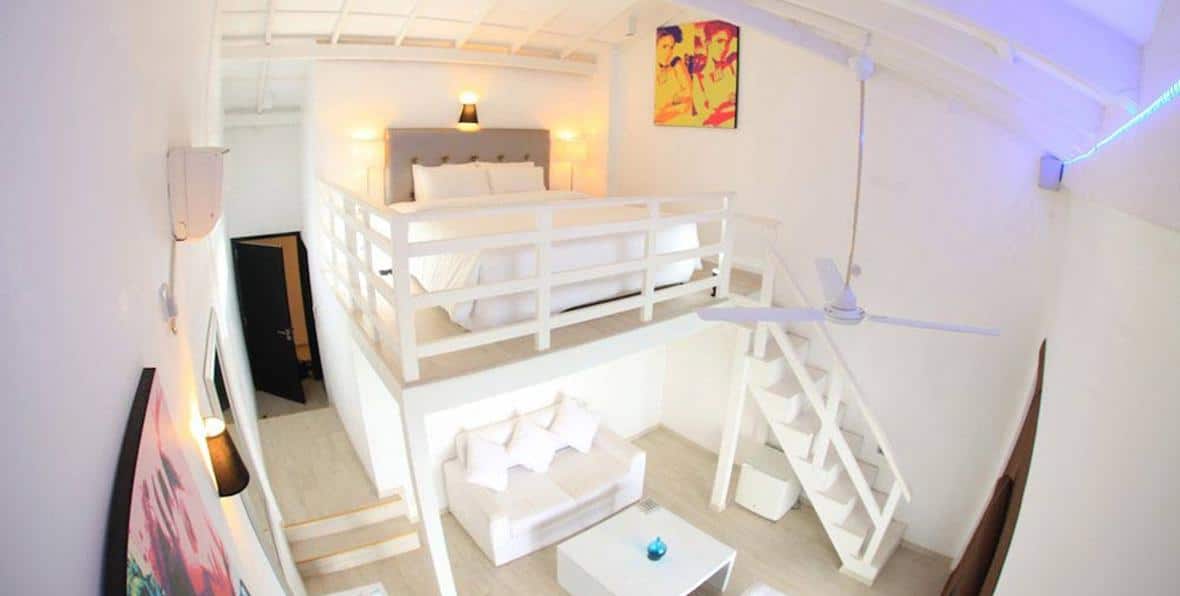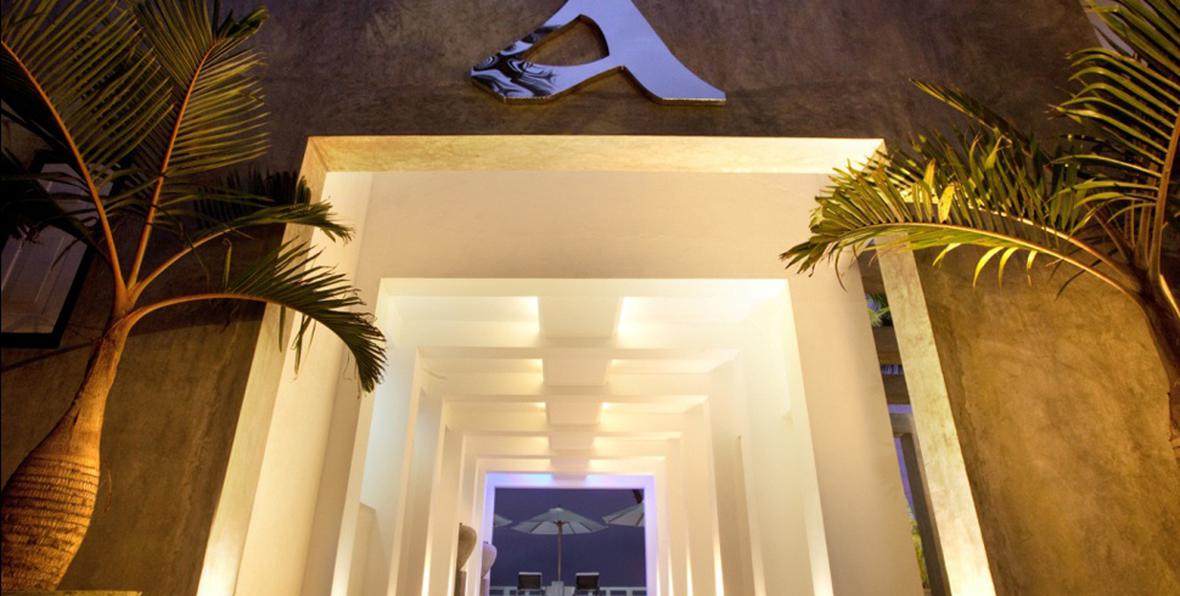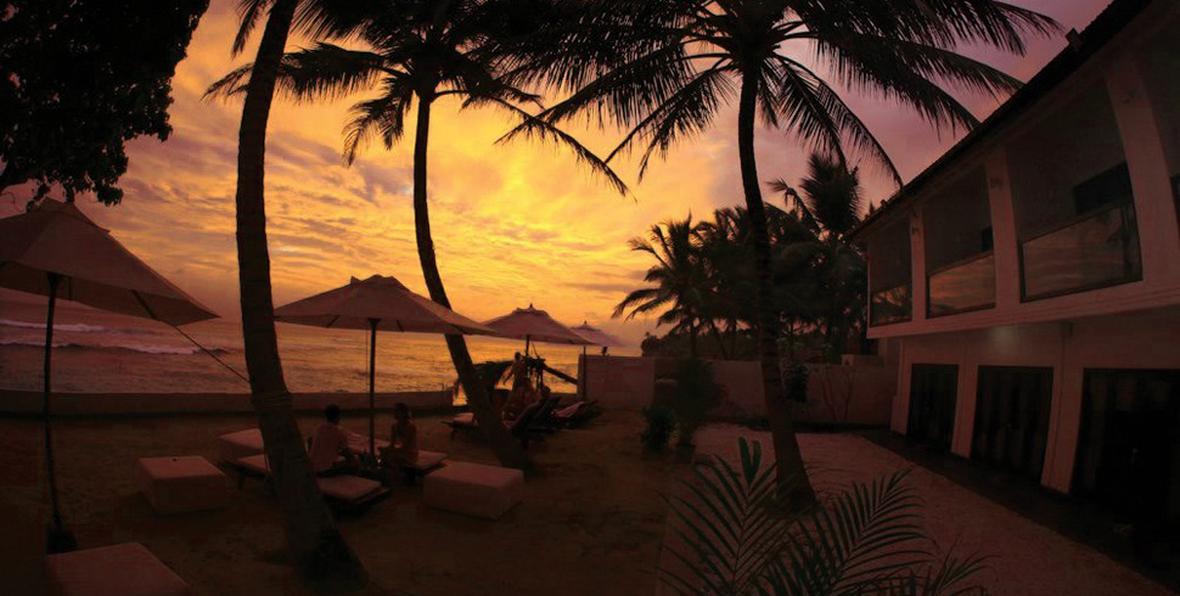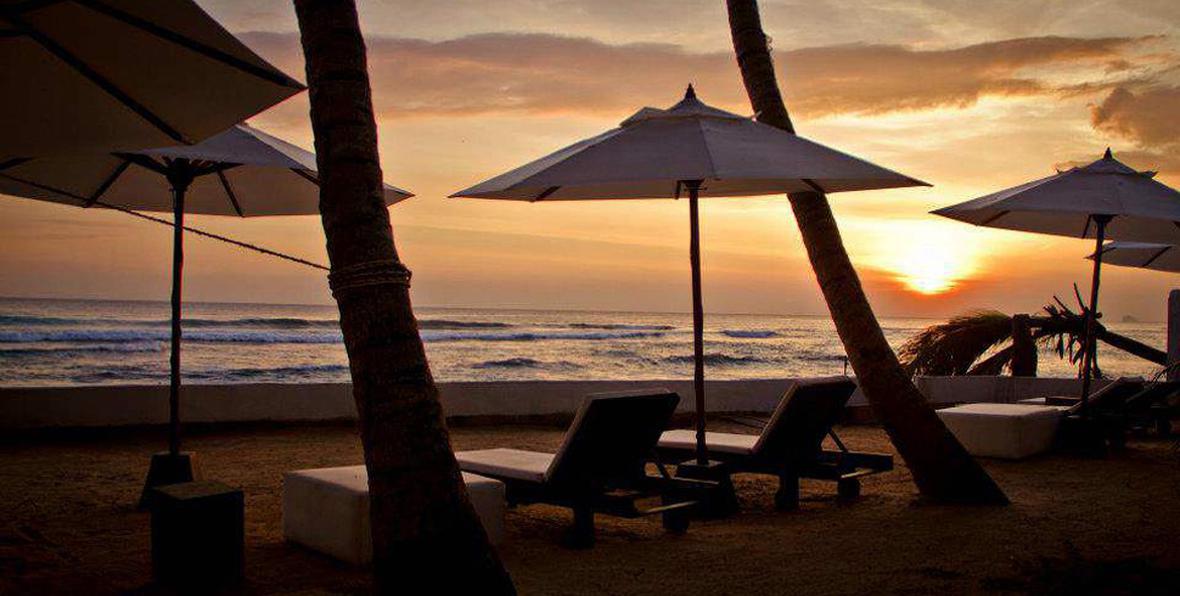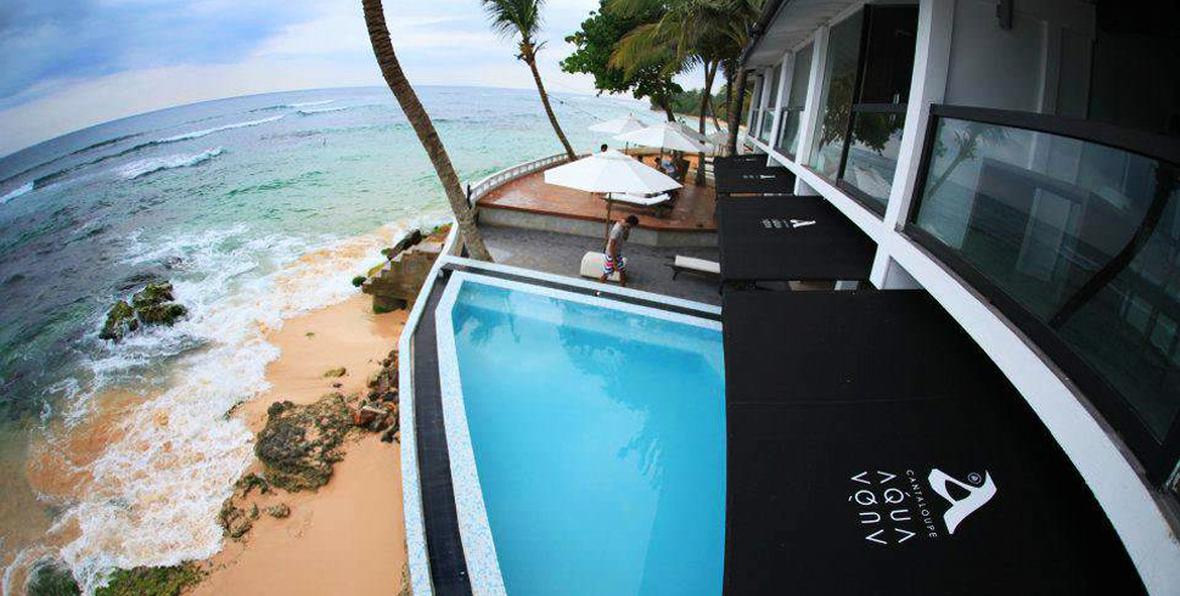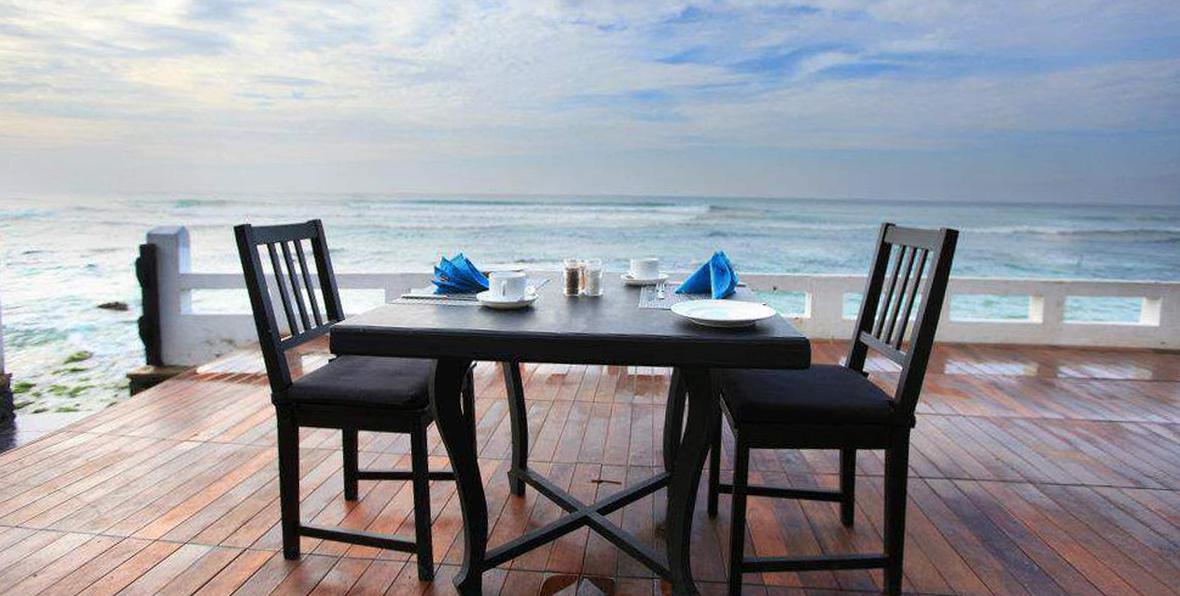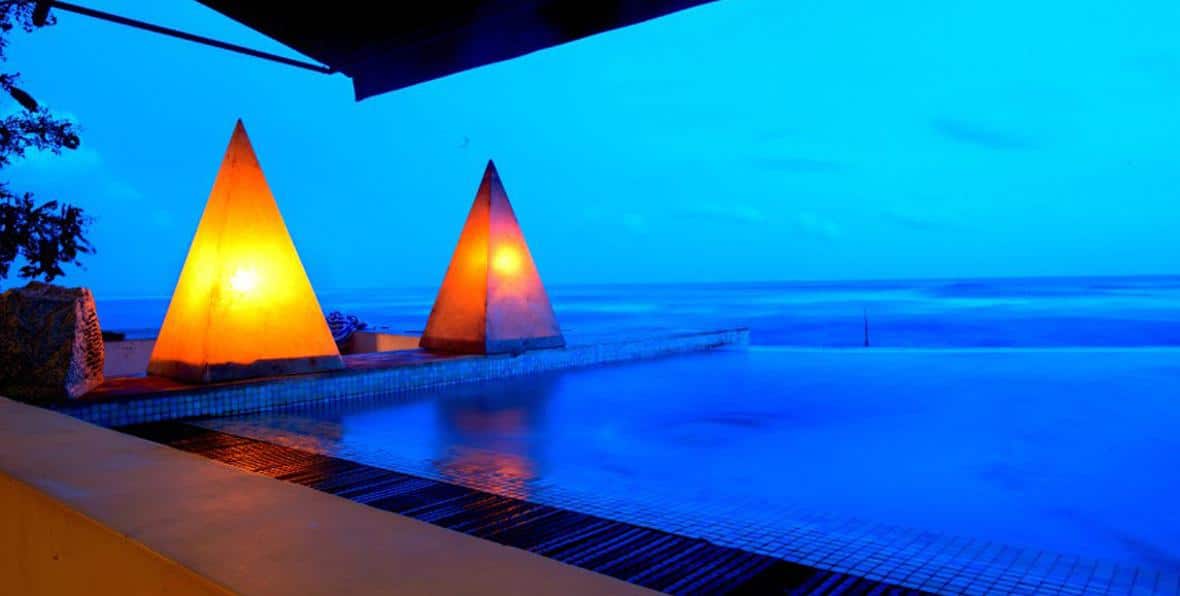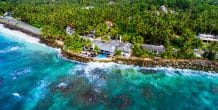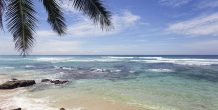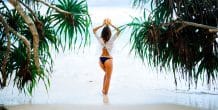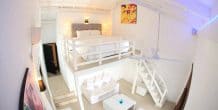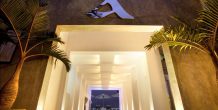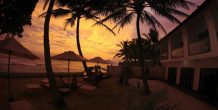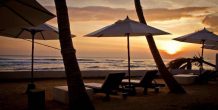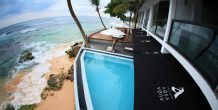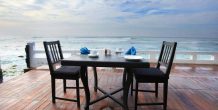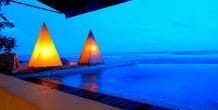 Hotel Cantaloupe Aqua
Sri Lanka
Cantaloupe Aqua is located in Habaraduwa luxury boutique hotel, a Bohemian beach town 5.5 km of the Unawatuna Bay, great nightlife, and 10 km from the fortress of Galle. Facing the ocean, it has a several km long private beach and 13 of its 16 rooms enjoy magnificent views of the sea. Modern and sober, their rooms are decorated in white with fun touches of pop art in his paintings and accessories. The 2 Suites, fully equipped, have all the luxuries that you could imagine, internet Wi-Fi, flat-screen TV, DVD and even a private jacuzzi player.The Cantaloupe, Coconut, restaurant offers an exquisite fusion cuisine that emphasizes the traditional flavors of Sri Lanka and Thailand. The hotel also has a lounge area in which you will find an infinity pool where you can relax sunbathing on their lounge chairs and armchairs or sipping an exotic drink at the bar of the swimming pool, the Amüseum outdoor. For his part, SPA, gives us the opportunity to enjoy relaxing facials, body massages and rejuvenating and regenerative treatments. Cantaloupe is the perfect retreat for families with children and guests looking for relaxation during the quietest month of the year. However, during the high season (December-January, March-April, July-August) Cantaloupe Aqua turns into a much more animated space and welcomes numerous cocktails and parties to which all guests are invited.
---
---
Rooms of the Hotel Cantaloupe Aqua
16 habitaciones divididas en Aqua Ocean Play, Aqua Ultra Zen, Aqua Zen, Aqua Chic and Ultra Chic y Aqua Aqua.
Restaurants of the hotel Cantaloupe Aqua
Coconut restaurant you will find exquisite dishes with typical flavors of Thailand and Sri Lanka. For its part, in the bar on the beach, the Amüseum, they will serve us exotic cocktails while we relax in the Sun on their plush Daybeds.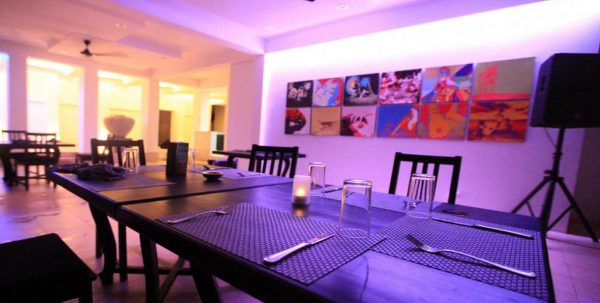 COCONUT
Coconut restaurant us in their dishes a fascinating, yet eclectic, fusion of Eastern and Western cuisine. Each dish has been carefully crafted with the finest a...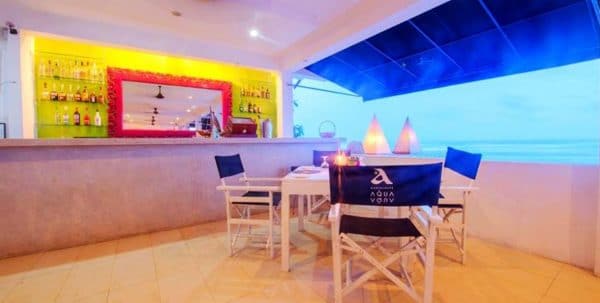 AMUSEUM
Amüseum is the bar on the beach of Cantaloupe. The perfect place to enjoy a cocktail in the evening stretched out on a soft, plush daybed while you contemplate...

Services of the hotel Cantaloupe Aqua
Cantaloupe Aqua offers all the services that we need to make our stay most enjoyable: Room service, 24-hour reception, currency exchange, information desk, Babysitting, breakfast in the room... Its complete facilities include swimming pool outdoor gardens, parking and free WIFI internet throughout the hotel. Cantaloupe, the AQUA WELLNESS Spa offers all kinds of treatments to take care of your body and your mind (open from 10 am to 7 pm)
Activities of the hotel Cantaloupe Aqua
Whale watching: available throughout the year. The trip, lasting approximately 4 hours, begins in the port of Mirissa, about 22 km south of Cantaloupe Aqua. The ship, equipped with the most modern facilities for rescue, communication and navigation, can carry a maximum of 35 people. The excursion includes refreshments on board and the return paid in case of no whale. River Safari: Available throughout the year. The trip, from 1:30 pm. approximately begins in Koggala, about 3 km from the hotel. We will explore the Cinnamon Island, Birds Island and the Island Temple, where we can see a wide variety of birds and aquatic animals. The garden of spices: available throughout the year, the garden of spices is just 3 km from the hotel. All varieties of spices that grow in Sri Lanka can be found in this garden can even buy them to take home. Sightings of turtles: available throughout the year. Located just 1 km from the hotel and open from 7:30 hrs. at 18:00 hrs. This experience will give you the chance to see endangered species like the green turtle, Pacific turtle, the loggerhead turtle or the hawksbill. Wildlife: available all year less September and October. We will visit Yala National Park, about 180 km east of the hotel, in a full-day excursion. Yala is the largest national park in the country and in it we can find its famous leopards,
Other hotels in Sri Lanka