Restaurante Principal | Samode Haveli Jaipur
Located in the former dining room of the palace, the Samode Haveli Main Restaurant serves both local foods and international dishes. It stands out for its large spaces decorated with mosaics as well as the presence of cushions and day beds where you can relax while savouring a tea or a tropical cocktail.
---
---
Other restaurants available in Samode Haveli Jaipur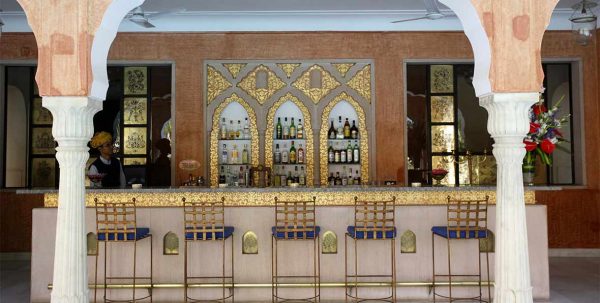 Pool Bar
The Samode Haveli Pool Bar is the ideal place to spend an afternoon with friends having a refreshing cocktail or a relaxing day sunbathing by the pool....